JCF Capital Advisors, LLC Has Been Engaged as a Financial Advisor by Mark4Fund Investments to Raise Capital for a Luxury Real Estate Development Project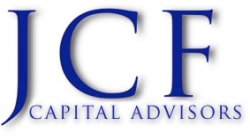 San Diego, CA, June 22, 2017 –(PR.com)– The city of Camas, Washington has permitted, and construction has begun, for the long awaited luxury real estate development project – The Estates at Parklands – a gated community and 41 lot single family subdivision nestled between Lacamas Lake and the Camas Meadows golf course in southwest Washington state. The project will help fill the void and the strong demand for large-lot executive home sites in the greater Portland-Vancouver area, where the home values are in excess of $1.2MM. More than fifty percent of the lots have been reserved, to date, with completion of the development anticipated by the fall of 2017.
For more information on Parklands at Camas Meadows or learn more about lot reservations contact Ms. Heather DeFord at 360 419-5600 or at www.facebook.com/The-Parklands-at-Camas-Meadows-1687631514801822/
To learn more about the investment opportunity contact Mr. Justin Floyd at [email protected].
About JCF Capital Advisors, LLC
JCF Capital Advisors, LLC is a boutique investment banking firm, led by Mr. Justin C. Floyd headquartered in La Jolla, CA and as a registered representative of Tobin & Company Securities, LLC, a national broker dealer and member of FINRA, SIPC, Office of Supervisory Jurisdiction located at 112 South Tryon Street, Suite 1760, Charlotte, NC 28284.
JCF Capital Advisors provides professional capital advisory, management consulting, and mergers and acquisition services at competitive pricing. JCF Capital Advisors' core business services are to act in an advisory capacity on capital raise and M&A transactions as well as broker dealer placement of transaction closings to support client's efforts to be effective in today's complex capital markets. JCF also advises and assists early stage to middle market companies to properly package investment offerings to targeted investors as hands-on with superior deliverables that can include debt and equity venture transactions, M&A, as well as new and existing Funds (i.e., Hedge Funds, Private Equity Funds, Real Estate Funds, etc.) To learn more about JCF, visit http://www.jcfcapitaladvisors.com/.
Contact Information:
JCF Capital Advisors, LLC
Justin C. Floyd
858-646-3056
Contact via Email
www.jcfcapitaladvisors.com
Read the full story here: http://www.pr.com/press-release/720878
Press Release Distributed by PR.com